Have you been thinking about buying a home? If so, a VA loan may be a route for purchasing one. Here are some common myths and facts about VA loans.
Myth: You can get approved for any amount, and it doesn't matter about your past credit history as long as you are eligible.
Fact: Although the VA loan has forgiving initial terms and conditions, you still need to demonstrate your ability to afford the loan. You need to go through the approval process to meet the minimum requirement of whoever your lender is. Approval may include a credit score check, proof of income, debt history, and a listing of current items you owe debt on.
Myth: You can use the VA loan as many times as you want.
Fact: You can use the VA loan multiple times but must be able to afford all your VA loan payments simultaneously. This guideline may mean you can only take out a second loan once you sell your first home. The VA loan benefit may only be used once for certain surviving eligible spouses.
Myth: You can use a VA loan to buy any property.
Fact: A VA loan is for residential spaces you will be living in. If you've previously utilized your VA loan, your second property must now serve as your primary residence. Certain condos and new home builds are eligible, though they require an approval process. It's important to note that VA loans cannot be used for business or vacation home properties.
Myth: Military members or anyone associated with the military can get a VA loan.
Fact: There are specific requirements of Active Duty service time that you must meet to qualify for a VA loan. There are different rules and guidelines for those who are veterans, reserves, disabled, or who have been granted honorary discharge for one reason or another. There are also clauses for widowed spouses and members of other government entities. You can look at this eligibility list to see if you qualify.
Myth: You don't need any insurance with a VA loan.
Fact: You don't need mortgage insurance with a VA loan, but you still need homeowners' insurance regardless of the loan type you get. Mortgage insurance says that you will be covered if you can't pay a loan which is essentially what the VA loan is doing for you, so you don't need that specific insurance.
Myth: It is zero down for all VA loans.
Fact: Your requirement for a down payment may vary based on factors such as your VA loan, the appraisal, and a few additional factors (like whether this is your second loan application). Regardless, you will put down less than if you took a standard home loan. Even if you qualify for zero down, you should consider closing costs. It is also always wise to save money in case you need to buy new appliances or for unexpected expenses associated with purchasing a home.
Armed Forces Bank is here to assist you in navigating the process of exploring VA loans and home purchases. Recognizing that every person and situation is unique, they will connect you with an expert who can guide you through the necessary steps to secure your VA loan.
This article is sponsored by Armed Forces Bank, a full-service military bank committed to serving those who served since 1907. Armed Forces Bank provides a vast array of affordable and easily accessible financial products to both active and retired military and civilian clients in all 50 states and across the world. When you're in the military, your needs are different, and your banking should be too. That's why no matter where you are stationed in the world, Armed Forces Bank strives to make banking solutions and financial advice convenient for you with numerous services, including online and mobile banking (Message and data rates may apply) tools that help you get what you need when you need it.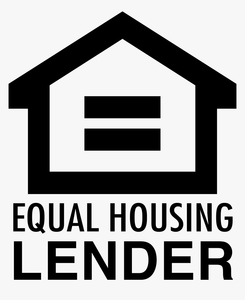 Written by Aj Smit
Aj Smit is the author of the book Red Thread: Weaving an Embodied Life of Joy, speaker, glitter enthusiast, and professional weaver of Joy. She is a military spouse in S. Korea with a pup and houseplants galore. Aj has led various Red Tents, retreats, and workshops internationally over the last ten years to help others discover how to weave creativity and curiosity into their lives. You can find her on Facebook and Instagram at @TheJoyWeaver and TheJoyWeaver.com