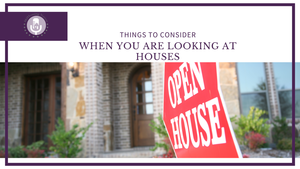 Heather Campbell is joined by fellow MilSpo, friend and realtor Melissa Posilero to take a dive into the things to consider the day you look at houses. PCS'ing is already an overwhelming time then add house hunting to the list and those emotions begin to run high. Wether this is your first time house hunting or your 10th, Melissa provides some helpful tips in preparing for the day you begin looking for a home!
Heather: We have another amazing spouse with us today. We are going to be talking about the things you need to think of when you are looking at houses. One of the stressful parts of moving all of the time in this military life is we are constantly changing our housing. If you get the opportunity to live off your installation whether you are renting or buying, there are things we need to know. We are going to talk to Melissa, she is a veteran spouse.
Melissa: Thank you so much, I am so excited to be here. I have been doing this a little over three years now. My actual wheelhouse before this was nursing, and then we had three children, and I became a stay-at-home mom for ten years, and then I felt like maybe I should join the workforce. I got so used to being there with my kids all the time, not missing any of their events, and that was something I was not ready to give up. So, I went and looked for something that I could do that would allow me to still have that time with the kids and have that flexibility of schedule. Real estate just kind of fell in a place. I have been enjoying getting to meet the families from all over the world, and it's been wonderful.
H: You get to help families find a place they call home and that's so dear to my heart. What were some of the biggest things that maybe you didn't know before going into real estate, what was the biggest shock of the whole system?
M: The biggest thing was the value of a realtor. Because if you are not in a real estate and don't know anything about it, you just think you will go on Zillow.com to find a house, call the realtor, we will write a contract and that will be that. But getting the background on what it is that a realtor does for you, it is valuable to find that person that you connect with, who is knowledgeable of the area, and understands what it is you are looking for. My advice is to connect with other spouses from the area where you are going to and get referrals.
H: In our early twenties as a young military couple we bought our first house. We were buying without a realtor and there was a lot that we had to learn. We had a lot of questions because we were uneducated. Since then, we have used a realtor in another location to purchase a home sight unseen from five thousand miles away. Having a great realtor eased a lot of our anxieties and really helped with the transition. It is so important to have a really good team when you are entering into these decisions. One of the things you can do is go to MilHousing.com and you can see that MilHousing Network is in multiple cities where there are military installations. We are not nationwide and worldwide yet, but we are growing. You can go to milhousingnetwork.com and you can see if we have a network of realtors there that we believe in because they've shown the integrity of their character. You can find a realtor anywhere but finding one whom you really trust is so important. Before you go house hunting, when you are looking for the realtor, what would be questions that would help our listeners weed through all the different names, how do you decide who the right realtor is for your family to work with?
M: Get some background on them, how long they've been working, who their work for, do they specialize in something, are they a listing agent, are they buyer's agent. Find people who worked with that agent before and read testimonials.
H: Yes, reading what others have to say about the realtors carries a lot of weight. Now let's talk about the day of—the day when you are going to be going through the preferences that you have put together with your realtor, you found the team member, you are going and you are actually looking at houses, whether virtually or in person with your realtor. What are some of the most important things that you would tell somebody who is maybe doing this for the first time or has done it before, but things have changed since…
M: So typically by then we have already found our realtor that we will work with, we are looking for our new home, they have come up with a showing list that we are going to go through, they've made arrangements for us to see every home and have timed everything else so hopefully we can get this done in one day. There are some things to think about before like bringing a snack, bringing a drink, especially if you have kids with you because you will probably be looking at houses back-to-back. Also, have a notepad with you or something to write down things into because depending on how many houses you are going to see they can kind of blend together and kind of seem like they look the same, or you may not remember what a house looked like. The notepad can help you differentiate the good parts of each house to help you later on when you are trying to decide which one to go with. Hopefully your realtor has put together a buyer's sheet. I like to print those out for my clients so that they can write their notes on that specific house with all the information. This is actually a good question to ask your realtor before the showing if they have any print outs for you.
H: This brings back trauma flash backs of all the places I had to bring my kids—I had three kids under the age of four at one time. So, I will add please bring, because this has happened to me when we bought our first home, I was expecting our first, and I had a pregnant woman bladder and I had to go to the restroom, and there was no toilet paper. So maybe bring a little potty kit with some toilet paper and hand sanitizer because not every home is stocked. And now what would you say to people who get so focused on cosmetic issues—things like paint, maybe cupboard color, wall color—minor things like that in my mind as somebody who's flipped a house, minor things that can be changed, how would you encourage people to sort of look at the potential of the home instead of just how it is.
M: Today it's definitely a seller's market, so cosmetic things are on the bottom of the list. Some things that can be easily fixed I would not worry about because in the seller's market if you are looking for a resale you are probably going to be up against a lot of competition with other buyers that are just in the same boat as you that are looking for that same home. There are a lot of things you will have to think about as far as putting the contract together with your realtor and cosmetic things are probably the last thing you will worry about. Most of the time when we put contracts together, we are not asking for anything from sellers, I hate to say it for buyers, but if you are working with a realtor who knows what they are doing, they are going to know how to piece together your contract that you are comfortable with but also make it pleasing to the seller or want them to go with yours and make your offer stick out in front of others. So cosmetic things might not be things to look at in this market at least.
H: One more question for you. This is something we experienced when we were a young family, and we didn't have savings at the time that we could put a large down payment, so we were using VA financing, which many military families use. Do you have any recommendations for families who are just starting out, buying that first home, use the VA financing, that can help them feel confident in the way that they are putting forward their contract? I've heard of maybe writing a letter to the seller, or different things like that. What would you recommend to families who still want to enter into this seller's market but might be limited on some of those resources?
M: I think the number one thing would be to find a local lender in your area. I didn't realize the value of having a local lender. They can help you put all those financial pieces together to get you in the best spot into purchasing your home. Another great thing in working with a local lender is something that seller will be looking for. If they have maybe ten offers that they are looking at, and they narrow it down to two that they really love and one has a local lender and one has maybe a lender they don't know, they're gonna go with a local lender because they're gonna know that that lender is going to be very easy to get in contact with should there be any issues that arise during the transaction. It's more comforting to them to work with someone that they have a direct number for.
H: Thank you so much for sharing that with us!
---
Did you enjoy reading this article? Want to listen to more? Visit our podcast to listen other similar stories, curated just for you!