Halloween is one of the biggest party days of the year-whether you're an adult or a kid, it's the perfect holiday to celebrate! Celebrating Halloween means picking out fun costumes, buying candy, and even decorating for not only kids, but adults too. Taking on the task of hosting a Halloween party is no easy feat, but with these simple steps you'll be sure to throw the best bash this spooky season. 
Make/send out invitations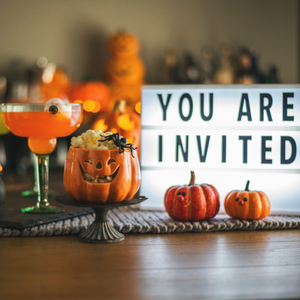 Creating the invite sets the mood of the whole party before it even starts. The invite shows your guests what kind of party they'll be attending- whether its scary or just costume fun! Besides adding the time and date- be sure to let your guests know if they should dress in costume or to a particular theme. Make sure to add an RSVP to the invite so you can plan for food and space accordingly. 
Setup a menu and decorate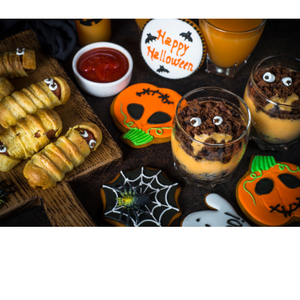 Planning the menu for your party gives you the opportunity to get super creative with your dishes. Some of the best party foods can easily be turned into festive ways to compliment your theme. For example, if you're going for a "creepy" vibe, you can make dismembered fingers by using pigs in the a blanket and ketchup, or jello made in the shape of a brain mold. The possibilities are endless but remember everyone loves a good cauldron of punch with dry ice! 
   When it comes to Halloween parties, decorations are key. You'll want to start with decorating the outside of your house and even consider motion sensors or a fog machine. Party decorations inside are super important because they help give the full Halloween experience. Making your own decorations can help a ton financially- you can also check out local thrift shops to find some creepy antiques. 
Entertainment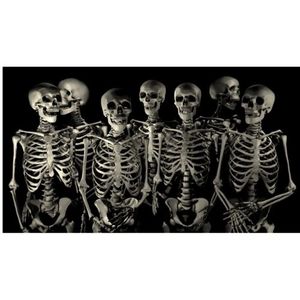 Who doesn't love a good costume party?? Once you establish if it's a costume party or not- having a costume contest is always a great idea. Letting your guests chose a costume or assigning a specific costume theme can also be fun and keep everyone unified. Picking costumes can ensure your guests get involved in the theme and go all out on their outfits as well! You can also make a halloween playlist for background noise as well as dancing. Don't forget to add spooky sound effects for outside when entering the party! 
   A very popular theme this year is throwing a murder mystery Halloween party. This will get your guests playing along with the storyline as well as acting as characters all night. Planning ahead with scripts, secrets, and alibis is key for a successful murder mystery party! If making one sounds like too much work, there are murder mystery kits online that you can buy that include everything needed. You could also get crafty and consider a pumpkin carving contest or a even scavenger hunt
About the author:
   Brittany has been a PCS Mentor  with MilHousing Network for over 2 years, and loves being able to help other military families! Her husband is active duty in the Army, and their family recently purchased their first home in Maryland. Their first duty station was in San Antonio, and she loves the city!